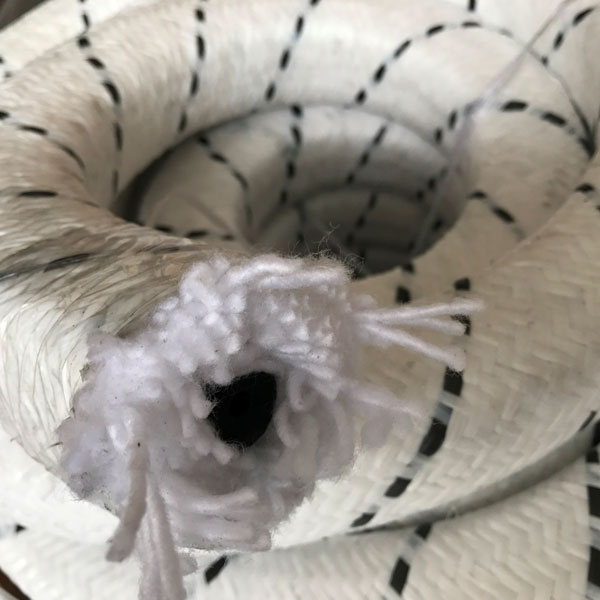 StarFlex® Tank Lid Packing
STARFLEX tank lid packing is specially developed to seal marine cargo tank lids.
The PTFE outer cover gives complete protection to the packing and is abrasion resistant.
The unique rubber core construction enables the packing to be welded together to form an endless seal, thus preventing the chance of any leakage at the joint.
Product Description
Performance
| Max. Temperature | Min. Temperature | Pressure | pH |
| --- | --- | --- | --- |
| 120 °C | -50 °C | 1 Bar | 1 to 14 |
Square Section Dimensions
| IMPA Code | Size (mm) |
| --- | --- |
| 81 07 21 | 20 x 20 |
| 81 07 22 | 25 x 25 |
| 81 07 23 | 35 x 35 |
| 81 07 24 | 38 x 38 |
| 81 07 25 | 40 x 40 |
| 81 07 31 | 25 x 25 |
| 81 07 32 | 30 x 30 |
| 81 07 33 | 38 x 38 |
| 81 07 34 | 40 x 40 |
Rectangular Section Dimensions
| IMPA Code | Size (mm) |
| --- | --- |
| 81 07 26 | 20 x 15 |
| 81 07 27 | 30 x 20 |
| 81 07 28 | 35 x 25 |
| 81 07 29 | 40 x 30 |
| 81 07 35 | 20 x 15 |
| 81 07 36 | 30 x 20 |
| 81 07 37 | 40 x 25 |
| 81 07 38 | 40 x 30 |